Dear Visitor!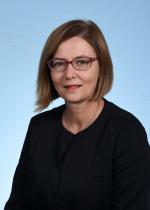 Welcome to our site! We hope to provide you with all the information you need in order to visit Hungary as a tourist, a businessman or a job seeker.
Beside general information on Hungary our site also offers an insight into Hungarian-Slovenian relations and keeps you up to date with the most important current and future Hungarian-Slovenian events.
If you require assistance you can also contact our Consulate General in Lendava which has been active since 2016. The Consulate's contact information and a calendar of its events can be found here.
In 2016 the cultural centre of our Embassy, the Balassi Institute, has also been opened in Ljubljana. The Institute's website can be reached here.
We hope you will find our information useful and our news interesting.
In case you have any questions we will be happy to answer them. Our contact information is available here.
Best regards,
Edit Szilágyiné Bátorfi
Ambassador